Upcoming Dangerous Goods Training Dates at JFK and on the web

Ocean Recurrent Training -- November 9
Ocean Initial Training-- November 16-17-18
Dangerous Goods by Air - Recurrent -- November 30
Dangerous Goods by Air – Initial -- December 14-15-16
Domestic Cosmetics and Perfume Shippers On-Line Program available 24/7
In-House Training subject to schedule availability.
Our complete 2010 training schedule is posted on this website.
Check your current training records - if you are close to the expiration date make your reservations now for any of our classes throughout the year. We always remind attendees by e-mail or telephone a few days prior to the class.
Check our website for the 2011 Schedule which will be posted soon.
---
Dangerous Goods Advisory Council
32nd Annual Conference & Hazardous Materials Transportation Exposition
Hyatt Regency Bellevue
Bellevue, WA
October 18-20, 2010
Phone: 425/462-1234

DGAC Room Rate: $195 single or double
Reservation Cut-off date: September 24, 2010
For information click on this link: http://www.dgac.org/conferences/
We are proud long-term members of DGAC, having served on a number of committees over the years. The annual conferences provide access to experts in the government and major chemical businesses. This year DGAC is offering a packaging workshop that will surely benefit shippers and carriers alike.
2010 DGAC Conference Packaging Workshop
The 2010 DGAC Packaging Workshop is a great way to further educate yourself on changes and updates in hazmat packaging regulations. The workshop includes:
an overview of non-bulk packaging
performance testing
small package exceptions
LQ/excepted packaging
recent regulatory activities (HM-231)
revision of the ICAO Packing Instructions
enforcement implications, closure instructions
pressure differential (air)
packaging trends.
The conference also provides an opportunity to network with industry peers. We have never known a DGAC Member who has ever refused to assist another member. We have benefitted from this association hundreds of times over the years.
Whether you are a DGAC Member or not you can gain enormous knowledge from these conferences.
If your company is not a member it should seriously consider joining at this critical time in transportation.
This conference will provide DGAC Members and hazmat transportation safety professionals the opportunity "to show their appreciation to Bob Richard, Deputy Associate Administrator for Hazardous Materials Safety (currently on detail to the Federal Highway Administration), who will be retiring after 25 years of Federal Government service at the end of October. As his final event at the end of his years at DOT, Bob will be attending the DGAC annual conference. Please join us at the conference to thank him for his many outstanding contributions to hazmat safety and to be present when he is recognized for his dedicated service."
Your writer first met Mr. Richard a number of years ago at a DGAC International Conference in Amsterdam. We had that rare opportunity to speak one on one uninterrupted for over two hours. I was most impressed by his grasp of dangerous goods and how they affected all facets of the transportation community – truckers, loaders, shippers, forwarders, and carriers. He had equal concerns for pilots, shipboard crew members, first responders, the traveling public and general populations in any community, anywhere in the world. He has always been accessible to anyone who needed assistance.
I admired his youth and intelligence and I am confident that he has been an inspiration to many young people in government service. We are saddened to see him retire. We hope that he will remain active in transportation during his retirement years…and that he will stay healthy.
Hope to see you in Bellevue.
Hazardous Ale? – oh my!


What's this world coming to? Now we have to watch the type of ale or beer we drink.
September 8, Florida Times-Union – (Pennsylvania):
Victory recalls some 2009 batches of Helios Ale due to explosion danger. Victory Brewing Co., a Pennsylvania brewery, has recalled some 2009 batches of its Helios Ale that were over-carbonated, leading to the danger of exploding bottles. The batches affected by the recall were bottled on October 26 and December 10, 2009 (bottling dates are stamped on the front labels). No batches from 2010 are affected. Helios is a highly rated Saison-style farmhouse ale that is bottle conditioned. Secondary fermentation takes place in the bottle — in this case, a little too much fermentation. There is nothing wrong with the beer, according to the Pennsylvania brewery, but if one has any bottles with those date stamps, handle them with extreme caution. Victory recommends opening them carefully over a sink. There is really no recall in the sense that one needs to return the bottles. Instead, Victory is offering T-shirts as compensation. Source: http://jacksonville.com/opinion/blog/428360/ed-stansel/2010-09-08/victory-issues-recall-helios-ale
---
The not-so-good news! (if you do not stay on top of these changes)
Effective 1 October 2010 U.S. D.O.T./PHMSA requires that shippers must identify the person or organization providing the 24 hour emergency phone contact and the contract number if an outside agency such as Chemtrec or Chemtel or Infotrac is being used as the emergency number.
While most domestic U.S. shippers consistently use a "800" telephone number, if the shipment is to be exported that 800 number can't be dialed from overseas. Therefore, for exports, shipper must show the international access codes, i.e., country code, city or area code, and the local exchange telephone number. Some countries and carriers require the "+" sign before the country code – we suggest using the + sign before the country code in all cases since the "+" sign indicates that the caller should be using his or her own code to dial an international call.
There is another issue related to this emergency phone contact – the shipper must provide the emergency responder with current information for the dangerous goods. There may be potential problems in this area if the shipper does not provide the emergency responder with a current MSDS. You might want to check our August 2010 letter for some information about the MSDS.
Other hot issues are U.S. Hazmat Registration and Hazmat Security Awareness.
---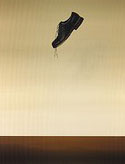 Lithium Batteries
We are still waiting for the other shoe to drop as far as U.S. proposed changes are concerned. Stay tuned.
---

Our soap box:
We rant and rave and preach about safety in transportation most of the time.
We've still got a lot of gripes but one of our readers suggested opening up this forum to readers.
That's a great idea. Please consider that this is a transportation-oriented bunch of monthly newsletters.
So if you have a pet gripe that you would like to vent and it deals with dangerous goods we invite you to comment. Keep the language clean and have at it….
Send your Soapbox rant to raclass@r-a-specialists.com.
We might have to edit them a little but we will remain true to your real frustrations.
---